---
Listen to Shameless for Free!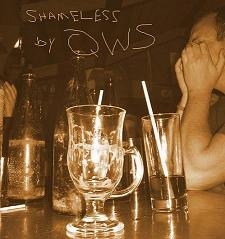 Click here to stream          Click for more download options
Shameless is a collection of unreleased songs, live performances, and re-worked oldies hand-picked from the HomeGrownNoodles vault.  It is being offered solely as a free download from this site.  Please write us if you have any difficulties with the files.  Enjoy.
(click on a song to listen or right-click to download it)
               1.  Well
               2. Omigodwereallgonnadie(A Love Song)
               3. How Come Your Boyfriend Hates Me?
               4. You're the One(I Think(About))
               5. Please Don't Dump Me Until After the Previews
               6. Dope Me Up and Tie Me Down
               7. The Tofuton
               8. Marshall's Dissents
               9. Farms Made of Stone
              10. Scientific Dreams
              11. I'll Be The Canary in Your Coal Mine
              12. What a Shitty Fucking Year
              13. Extended Guitar Technique for Bottlecap and MoogerFooger (vol. 3)
Tracks 1, 2, 11, & 12 feature the Wear White and Come When I Call Orchestra and were recorded by John Cocci, The Coondog, & The General.
Track 13 features Jonathan Epstein and Ian Jacobson on guitar, bottlecap, and moogerfooger with qws on banjo.
(everything else written, performed, and recorded by qws)